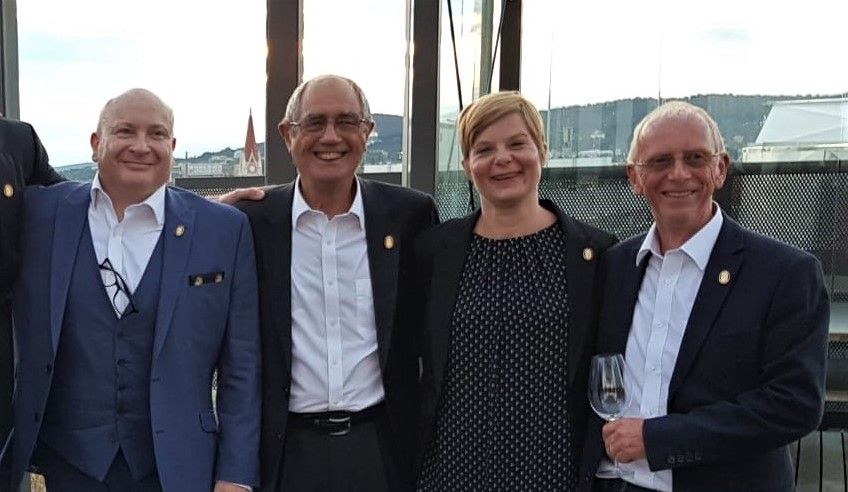 1969 the Master Sommelier diploma was introduced in London, GB
Following a co-operation of the Institute of Masters of Wine, the British Hotels & Restaurants Association and the Wine & Spirit Association of Great Britain, its aim was to create an equivalent for hospitality to the Master of Wine diploma, which is focused on wine trade and journalism.
In 1977 the Court of Master Sommeliers was established and took over conducting the exams and preparatory training courses.
There are three consecutive exams to be passed before you are allowed to take the final exam fort he Master Sommelier:
Introductory Sommelier Exam
Certified Sommelier Exam and
Advanced Sommelier Exam
Step by step it´s becoming more and more difficult and the candidate needs to proof his abilities in theory, practical and tasting. Apart from wine a Sommelier´s repetoir requires deep insight knowledge in Cocktails, Spirits, Beer, Sake and Tobacco alike; also an understanding of, viticulture, vinification, climat, geology and salesmanship.
Finally the Master Sommelier Exam: This exam can be taken by the invitation oft he Court of Master Sommeliers (CMS) only and each single part oft he exam needs to be passed with min. 75%. Only members oft he CMS are eligible to mark the candidates and are therefore nominated by the Examination Comitée and by the Director of Education.
It is absolutely necessary to gain a detailed in-depth knowledge about the syllabus and to prepare with utmost commitment since the failure rate for the Master Sommelier Exam is approximatly 95%.
Currently (May 2020) there are, worldwide, 269 professionals only who are entitled to call themselves a Master Sommelier.